OUR FACILITIES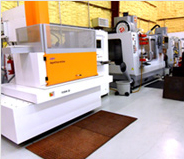 TPR Systems, Inc offers a full-line of manufacturing and repair services such as: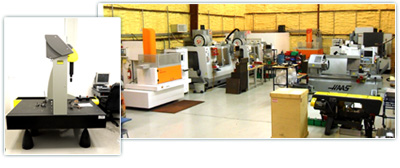 TPR SYSTEMS MANUFACTURING FACILITIES
Precision Manufacturing Facilities
A lifetime of engineering and manufacturing experience.
TPR Systems, Inc employs a full-staff of highly trained individuals as well as having an in-house, full-line of machinery capable of handling any metal machining required. Our specialty has been stainless steel machining.
However, our facilities have the capability to furnish the following:
Stainless Steel Manufacturing

Metal Machining

EDM Work

Waterjet Machining and Cutting

Honeycomb EDM Machining
Not only is TPR Systems, Inc in the business of metal machining and manufacturing but also specializes in Turbine Stator Repairs, which includes replacing individual stator vanes as well as full blade paths. We are one of the few shops in the country which provides blade path replacement services for our manufactured stators and stators manufactured elsewhere.
All products repaired, manufactured, or fabricated within our facilities are put through the most rigorous set of inspections during production and after completion before being delivered to our customers. We are proud to offer the highest quality products with the absolute lowest tolerances possible in the industry for all our precision machine work.
We are also now proud to announce that we are offering Waterjet Machining and Cutting.
Our facilities and staff maintain a highly streamlined method of communication and unparalleled process control which enables us to provide an end product unmatched in quality.
We encourage you to contact us today to learn more about our Compressor Stator Manufacturing Capabilities as well as Stator Manufacturing, Precision Machining, Turbine Parts and Turbine Parts Repair, and Fabrication services. Contact Us or call (850) 983-8600.